Eastern Pacific Graphical Tropical Weather Outlook
TROPICAL WEATHER OUTLOOK
NWS NATIONAL HURRICANE CENTER MIAMI FL
500 PM PDT SAT AUG 1 2015
For the eastern North Pacific...east of 140 degrees west longitude:
The National Hurricane Center has issued its last advisory on
Hurricane Guillermo, located well to the east-southeast of the
Hawaiian Islands. Subsequent advisories will be issued by the
Central Pacific Hurricane Center in Honolulu, Hawaii.
Tropical cyclone formation is not expected during the next 5 days.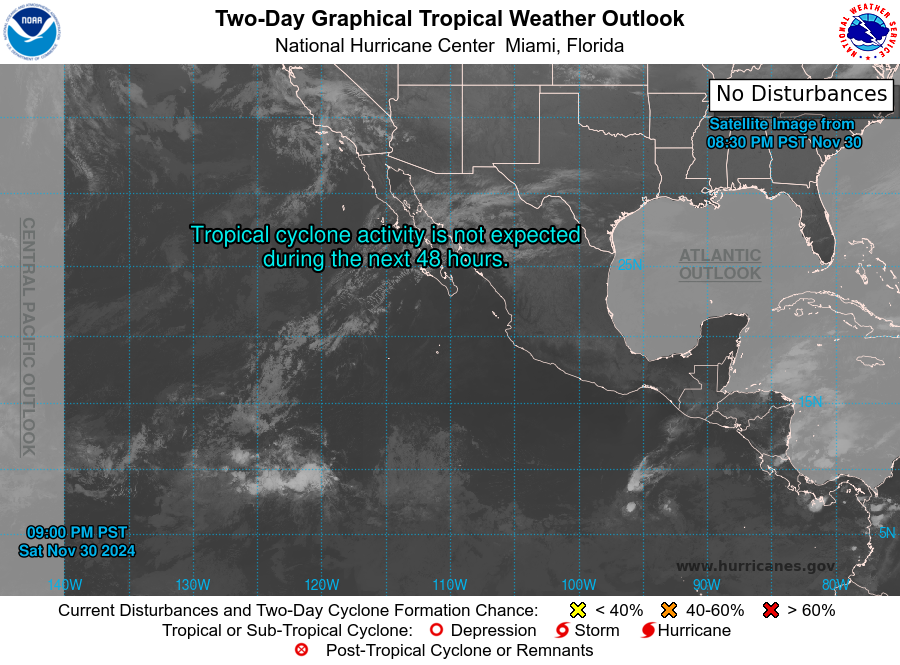 Monitored by the National Hurricane Center (NHC)