Eastern Pacific Graphical Tropical Weather Outlook
NWS NATIONAL HURRICANE CENTER MIAMI FL
1100 AM PDT FRI OCT 31 2014

For the eastern North Pacific...east of 140 degrees west longitude:

The National Hurricane Center is issuing advisories on Tropical
Storm Vance, located several hundred miles south of Acapulco,
Mexico.

A broad area of low pressure has formed about 1150 miles southwest
of the southern tip of the Baja California peninsula. Some gradual
development of this system is possible before upper-level winds
become less favorable early next week. The low is expected to move
toward the west-southwest at 5 to 10 mph over the next few days.
* Formation chance through 48 hours...low..10 percent.
* Formation chance through 5 days...low...20 percent.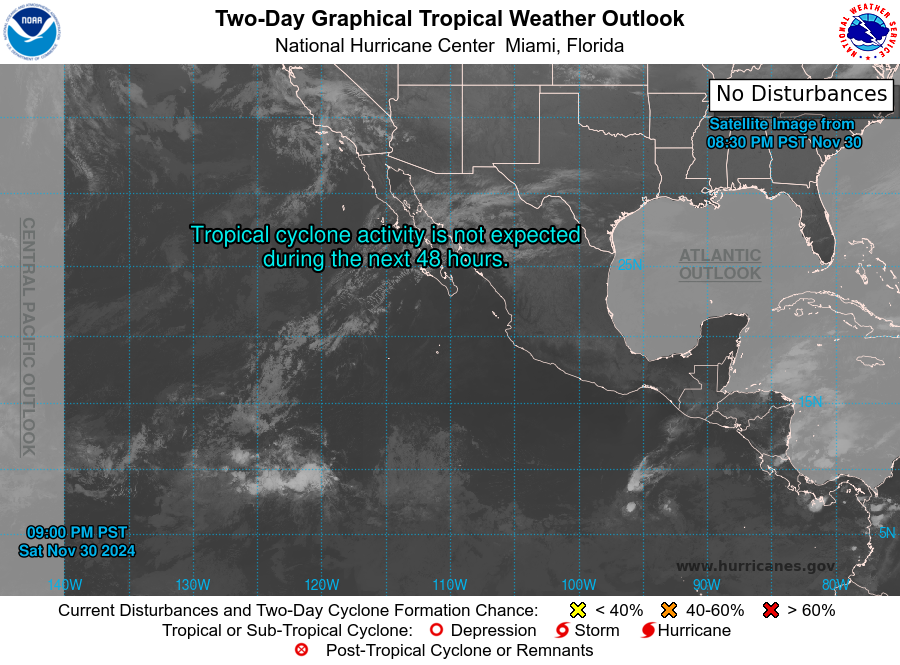 Monitored by the National Hurricane Center (NHC)