Eastern Pacific Graphical Tropical Weather Outlook
NWS NATIONAL HURRICANE CENTER MIAMI FL
1100 AM PDT MON SEP 22 2014

For the eastern North Pacific...east of 140 degrees west longitude:

The National Hurricane Center has issued the last advisory on Post-
Tropical Cyclone Polo, located a few hundred miles west of the
southern tip of the Baja California peninsula.

Shower and thunderstorm activity associated with a low pressure area
located about 300 hundred miles south-southeast of Acapulco, Mexico,
is showing signs of organization. Environmental conditions are
conducive for development, and a tropical depression is likely to
form during the next day or two while the low moves west-
northwestward at around 10 mph.
* Formation chance through 48 hours...high...70 percent.
* Formation chance through 5 days...high...90 percent.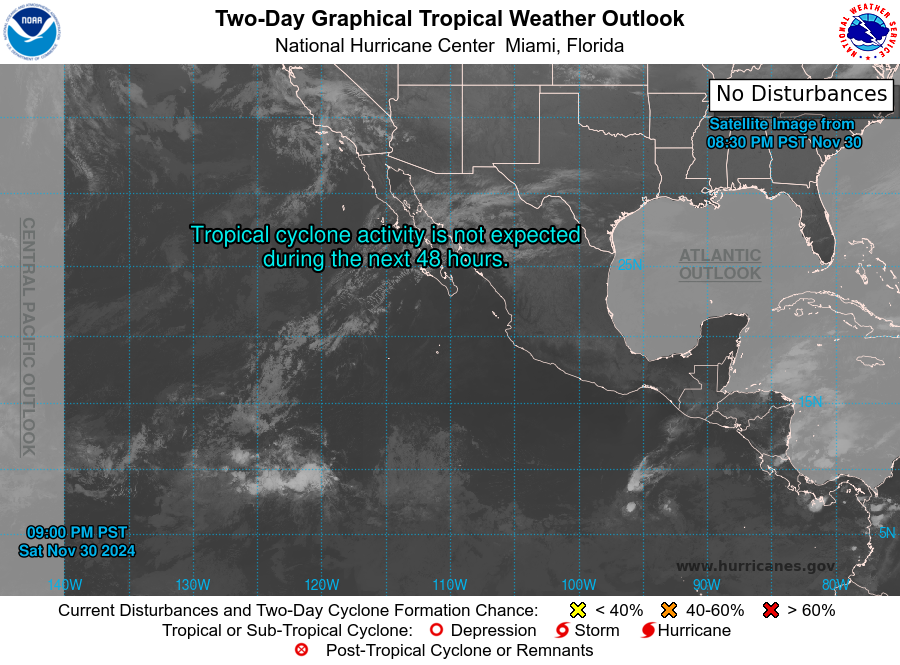 Monitored by the National Hurricane Center (NHC)