Eastern Pacific Graphical Tropical Weather Outlook
NWS NATIONAL HURRICANE CENTER MIAMI FL
500 AM PDT WED AUG 20 2014

For the eastern North Pacific...east of 140 degrees west longitude:

The National Hurricane Center is issuing advisories on Tropical
Storm Karina, located more than a thousand miles east of the Big
Island of Hawaii, and on Tropical Storm Lowell, located a little
more than 700 miles west-southwest of the southern tip of the Baja
California peninsula.

A broad area of low pressure is producing disorganized showers and
thunderstorms several hundred miles south of the Gulf of
Tehuantepec. Environmental conditions are forecast to be conducive
for this system to develop into a tropical depression by the end of
the week while it moves west-northwestward at about 10 mph.
* Formation chance through 48 hours...medium...40 percent.
* Formation chance through 5 days...high...80 percent.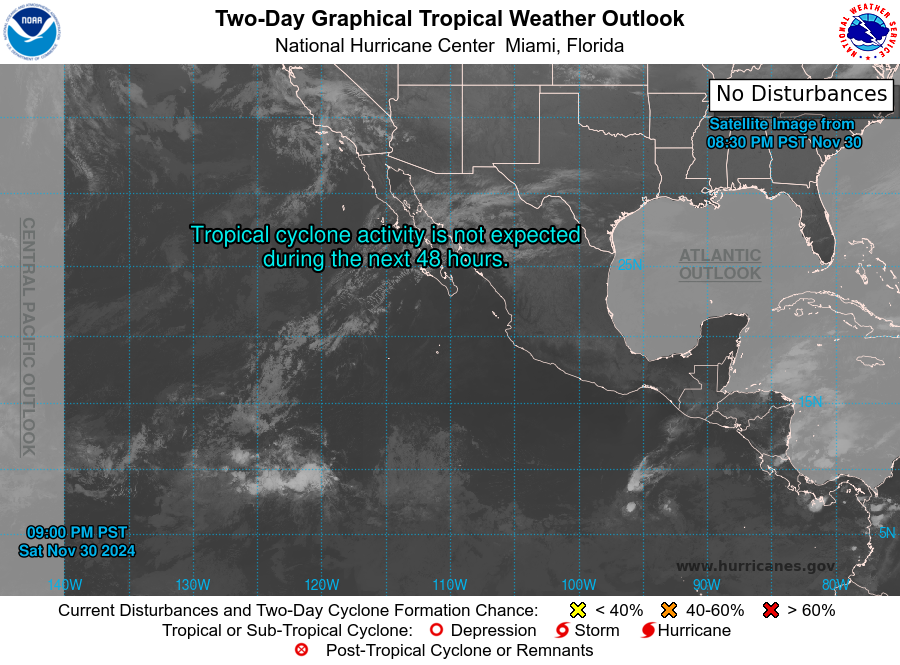 Monitored by the National Hurricane Center (NHC)