Eastern Pacific Graphical Tropical Weather Outlook
NWS NATIONAL HURRICANE CENTER MIAMI FL
500 PM PDT TUE AUG 19 2014

For the eastern North Pacific...east of 140 degrees west longitude:

The National Hurricane Center is issuing advisories on Tropical
Storm Karina, located more than a thousand miles east of the Big
Island of Hawaii, and on Tropical Storm Lowell, located a little
more than 700 miles west-southwest of the southern tip of the Baja
California peninsula.

Satellite data along with ship and buoy observations indicate that
a broad low pressure system has developed several hundred miles
south-southeast of the Gulf of Tehuantepec. Shower and thunderstorm
activity is currently disorganized, but environmental conditions are
expected to be favorable for this system to develop into a tropical
depression by the end of this week while it moves toward the
west-northwest.
* Formation chance through 48 hours...medium...30 percent.
* Formation chance through 5 days...high...80 percent.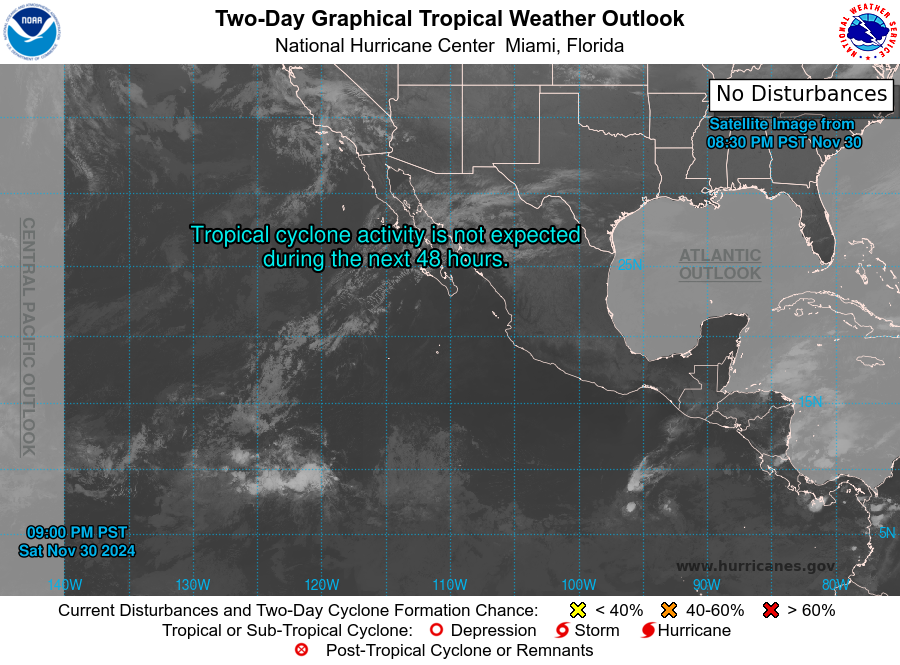 Monitored by the National Hurricane Center (NHC)