Eastern Pacific Graphical Tropical Weather Outlook
NWS NATIONAL HURRICANE CENTER MIAMI FL
500 PM PDT FRI OCT 31 2014

For the eastern North Pacific...east of 140 degrees west longitude:

The National Hurricane Center is issuing advisories on Tropical
Storm Vance, located several hundred miles south of Acapulco,
Mexico.

A low pressure system located about 1100 miles southwest of the
southern tip of the Baja California peninsula is showing some signs
of organization. Slow development of this system is possible before
upper-level winds become less favorable by early next week. The low
is expected to move toward the west-southwest at 5 to 10 mph over
the next few days.
* Formation chance through 48 hours...low..10 percent.
* Formation chance through 5 days...low...20 percent.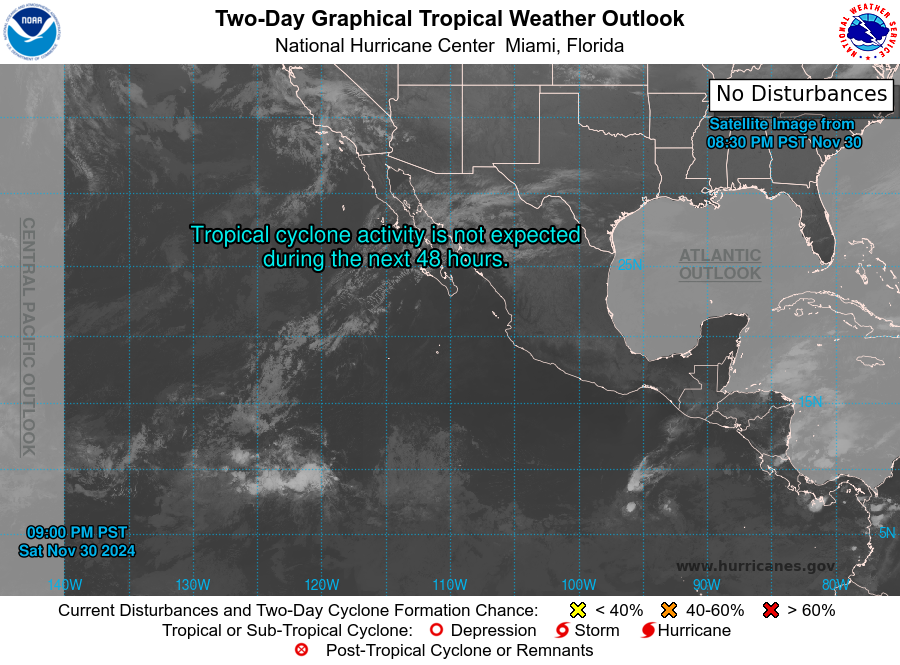 Monitored by the National Hurricane Center (NHC)