Eastern Pacific Graphical Tropical Weather Outlook
NWS NATIONAL HURRICANE CENTER MIAMI FL
1100 PM PDT WED SEP 17 2014

For the eastern North Pacific...east of 140 degrees west longitude:

The National Hurricane Center is issuing advisories on recently
upgraded Hurricane Polo, located about 200 miles south of
Manzanillo, Mexico. The Weather Prediction Center in Washington, DC,
is issuing advisories on the remnants of Odile, located over extreme
northwestern Mexico.

Tropical cyclone formation is not expected during the next 5 days.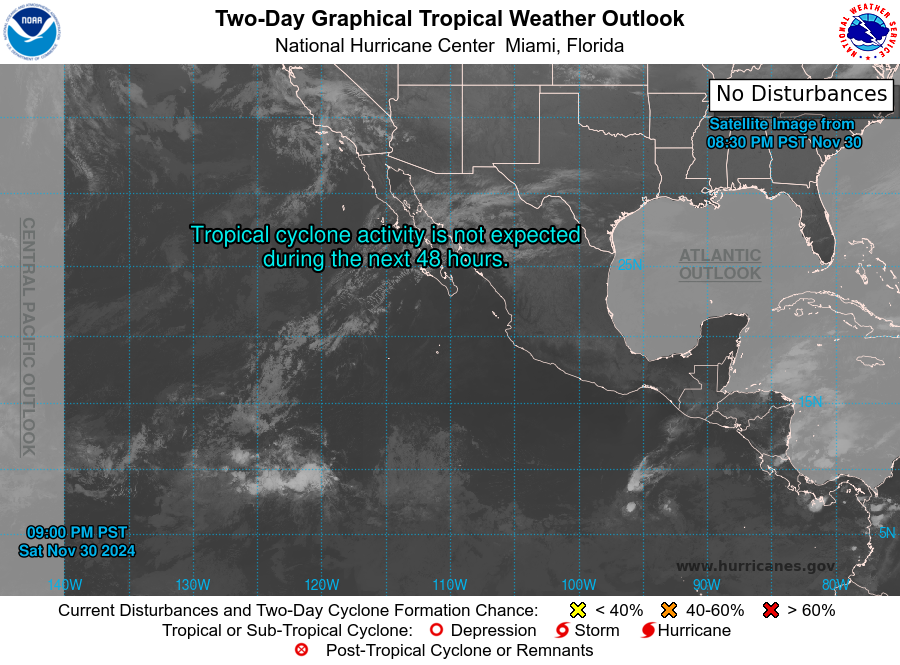 Monitored by the National Hurricane Center (NHC)